Shipping
---
Need more confidence? Read on!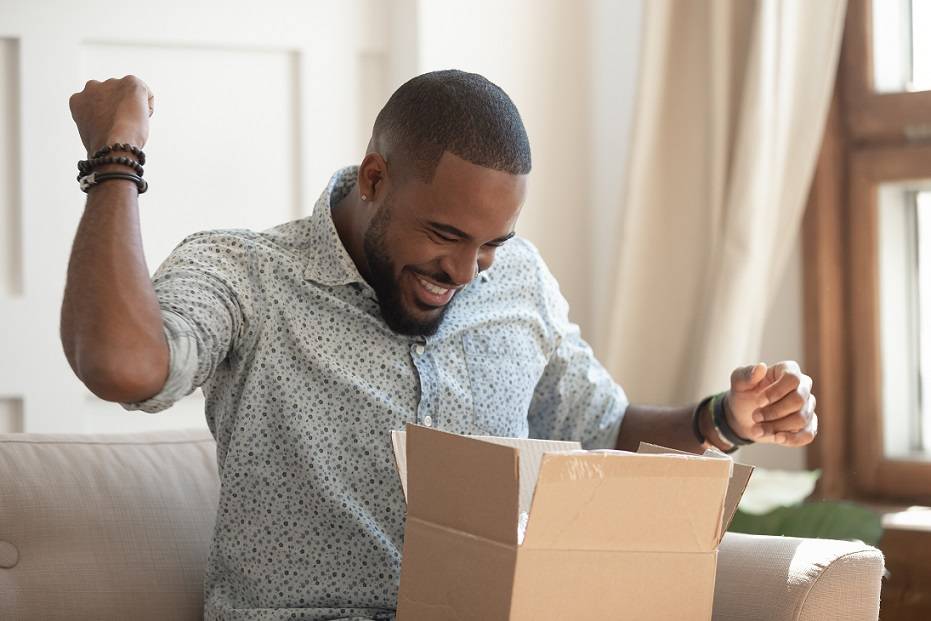 ---
---
Our goal is to not only satisfy your expectations but exceed them through speed of service, quality of product, and the condition in which it arrives.
Orders placed before 9 AM CST will ship same day if the chosen shipping method allows.
If you have an issue with a delivery, let us know! We want you to be happy, happy, happy with your order.
**Fresh Custom-Cut ships Tuesdays & Wednesdays Only.
Our 25+ years of shipping experience allows us to safely deliver the freshest meat at the best price for the value. Our goal is to ship our product to you so that it arrives safely with its fullest nutrition and flavor. You can trust your order to be packed with extra care and attention to protect the meat for the journey to your address. Since we process the meat on a weekly basis, you can expect the freshest meat. Whatever is not shipped fresh, unfrozen, is quick frozen for preservation until it arrives at your intended location.
**Currently, we ship to USA addresses ONLY due to inconsistent international customs regulations**
---
---
---
---
---
If you are not completely satisfied with your order, we will issue a credit, refund or replacement of the product that you are dissatisfied with (your choice)!
To assure that your order arrives properly frozen, you will never receive your order on Sunday or Monday.
**FRESH product ships on Tuesday or Wednesdays every other week. Call to confirm the date of estimated arrival if you have a particular event that you desire the product for. We aim to please and will do our best to accommodate your needs. Always choose "Next Day delivery" for fresh/never frozen meat products to guarantee the best condition upon delivery.
***If you need to have a delivery made for Saturday arrival, you must call by 3 pm on Thursday to assure the arrangement. Call 715-458-4300 to set up special needs. We are here to help!!
---
---
Shipping Rates & Transit Times
Please Note; the shipping method chosen does not necessarily determine when the order will ship.
EG: 2-Day shipping means 2-Days in transit, not necessarily that you'll receive your package 2 days from your order date.

Shipping perishable products requires avoiding transit delays like weekends and holidays. Your order will ship as soon as the transit time allows, which could be same day or the following Monday depending on the order date.
EG: An order placed on Thursday with a 2-Day shipping method selected, will ship the following Monday. Any questions regarding shipping methods and transit times, please shoot us a quick message so we can make sure we meet your expectations!
---
---
Our 100% Biodegradable Shipping Coolers
Our Nature Cooler shipping box insulation is 100% recycled, 100% Biodegradable!
Overwhelming feelings of doing good for the environment may ensue.
---
---
How We'll Pack Your Order
All perishable product is packed in insulated coolers with liners to prevent any leaking from condensation.
Dry ice or gel packs are added to maintain necessary temperatures to keep product either fresh or frozen as desired until it arrives at your door.
REMINDER: Fresh and frozen product combination orders can't be guaranteed of arrival condition; ie, frozen may start to thaw and fresh may start to freeze.  We do our best to reduce the risk but both have the potential to be frozen or refrigerated upon arrival. 
FRESH

 

orders are

 

required

 

to be shipped by

 

NEXT DAY DELIVERY METHOD
FRESH

 

orders placed by Tuesday at noon can be shipped on Wednesday.
If you need a price quote before your order is shipped, either call or indicate that on your order in the "comment" section. We would love to answer any questions you have so feel free to reach out to us at contact@northstarbison.com
PLEASE NOTE: All orders are shipped on a first come - first served basis.  FedEx Ground cannot specify a time frame of when they can deliver but they state the package should get there anytime between 8:00 am and 8:00 pm. If shipping to a business please state your hours of operation Monday thru Friday. If you are ordering and must choose 3 Day Shipping, please try to order the week prior because if you order after Monday Noon CST, Tuesday, Wednesday, Thursday or Friday, your order will not ship until the next following Monday.
---
---
We only use shipping methods which are capable of getting your perishable product to you in 3 days or less to assure that your order arrives frozen. We also pack extra ice and always ship with an extra "insurance day" before the weekend to ensure if something does go wrong and the package is delayed, it is still delivered in excellent condition.
---
---
We make every effort to ship your product as soon as possible. However, in order to ensure the freshest product, we operate on a "just in time" inventory system. This means that some of our products may be momentarily unavailable and your shipment may be delayed, in which case, we will reach out to let you know your order status.
Again, prompt service is a top priority along with our superior quality products and will attempt to ship orders placed before noon the same day if the chosen shipping method will deliver the package safely before the weekend.
---
---
Keeping Shipping Costs Low
Due to Northstar Bison's high shipping volumes, we have negotiated reduced shipping rates from our shipping service providers and pass these savings on to you.
Please note that your shipping cost per pound will always be lower (Over $250 would be Free Standard Shipping of course!) if you order more product.
---
---
Northstar Bison Store Locations:
1) Pickup Location for products Monday thru Friday 8 til 5 pm.  
        The Northstar Bison Store is located at:
        222 Birch Ave
        Cameron, WI 54822
        715-458-4300